Homecoming Weekend
SMU Homecoming and Reunion Weekend 2022 was one for the memory books. Check out photos of last year's celebrations below. Plan on joining your classmates back on the Hilltop October 26-29, 2023, to create your own great memories.
SAVE THE DATE
Homecoming Weekend October 26-29, 2023
Distinguished Alumni Awards
The Distinguished Alumni Awards ceremony honors outstanding leaders in philanthropy, business and civic life with the highest honor the University can bestow upon its graduates. Hosted by President R. Gerald Turner and the SMU Alumni Board, the event will honor Robert "Bob" Henry Dedman, Jr. '80, '84; Emily Rich Summers '66; Ray W. Washburne '84; and 2023 Emerging Leader Award Recipient Brittany K. Barnett '11 at this year's awards celebration during Homecoming Weekend.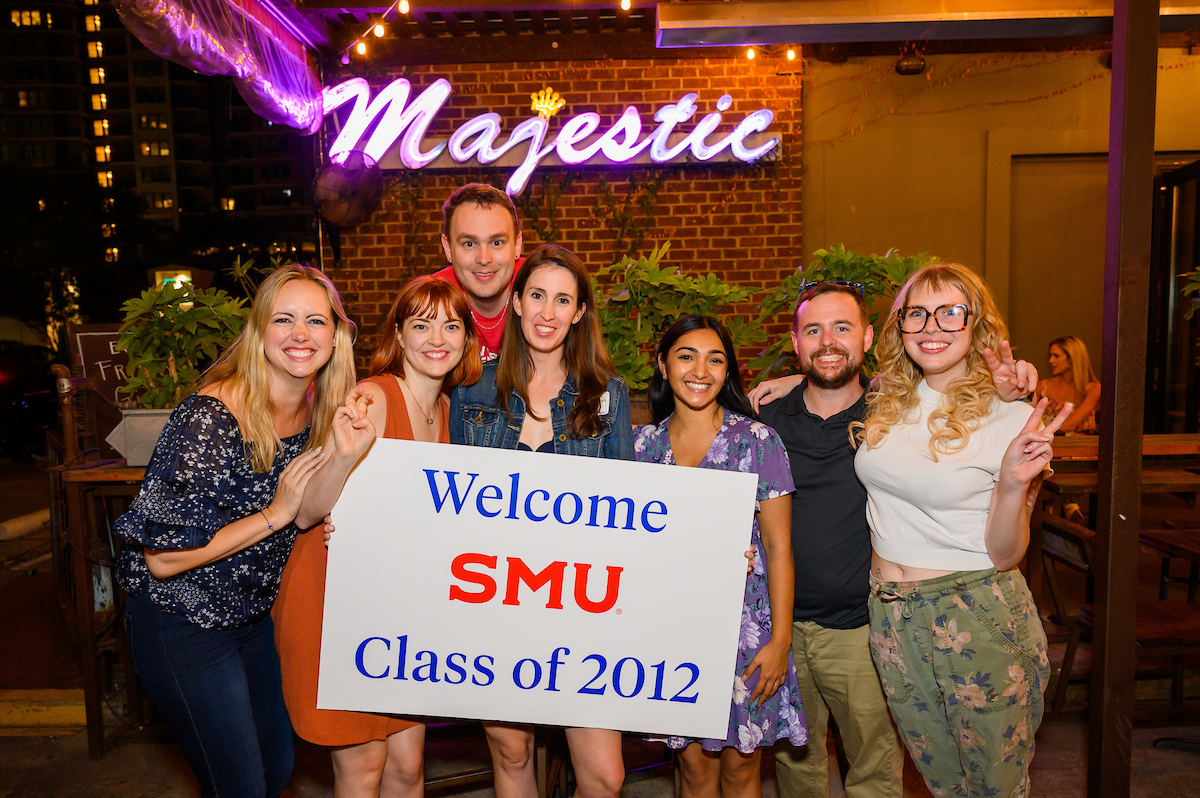 Campus tours and reunion parties
Enjoy tours of SMU's campus landmarks and new additions like the redesigned Meadows School of the Arts.
The classes of 1978, 1983, 1988, 1993, 1998, 2003, 2008, 2013 and 2018 will enjoy reunion parties where they can reconnect with classmates and reminisce about all their Mustang memories.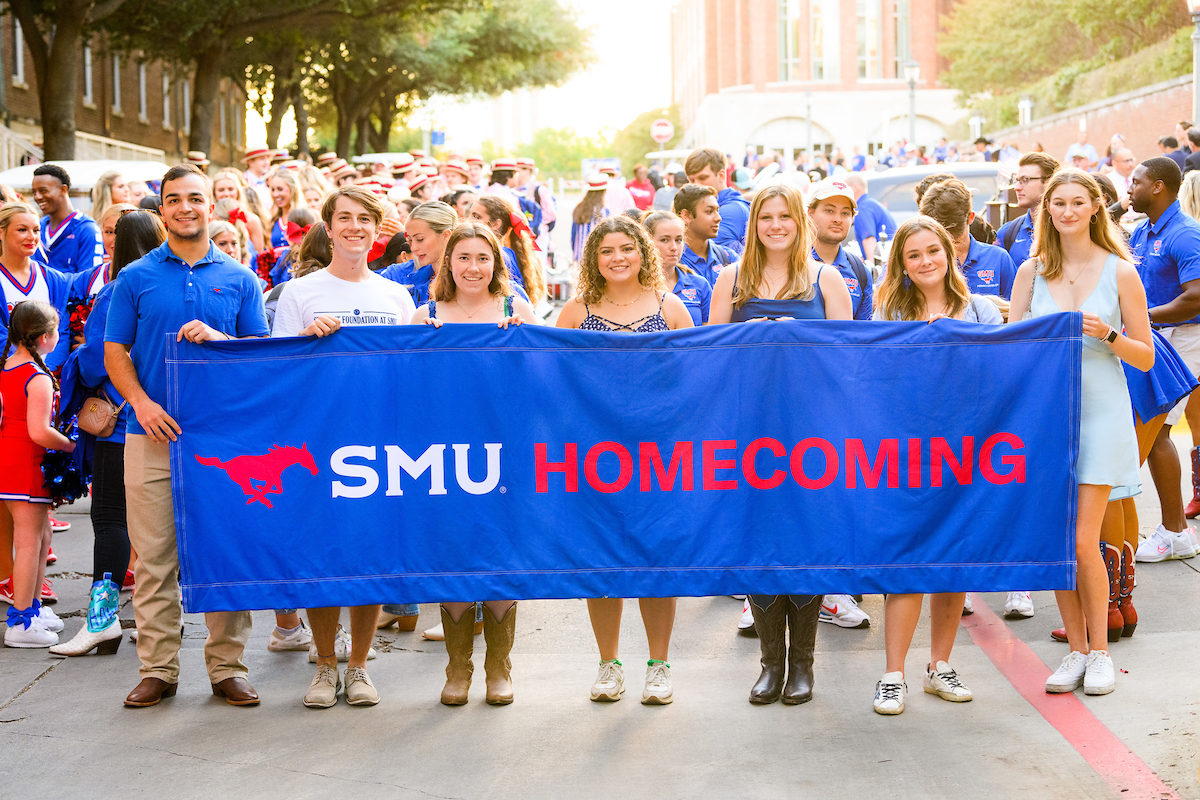 Homecoming parade
The Homecoming Parade 2022 featured the theme "Bright Lights, Big Cities" with floats and other entertainment around the Boulevard in celebration of SMU Homecoming.

The 2023 theme will be announced later this summer.
Reunion Village
Reunion Village welcomed undergraduate alumni and their families, including those celebrating their reunion years. Attendees enjoyed food, beverages, games and children's activities. There was something for SMU fans of all ages.