Center of Creative Computation Presents Fall Showcase, November 30
Event features student-created video games, 3D animation and more
By Cassidy Carson '21
The Meadows School's Center of Creative Computation (known as C3) will present its end-of-year Creative Computation Showcase from 6 to 8:30 p.m. Tuesday, November 30. This year's event promises to be particularly exciting as this will be the first in-person showcase since fall 2019. The Doolin Gallery and the Greer Garson lobby of Owen Arts Center will house the show, featuring 3D animation, video games, digital installations, immersive virtual platforms and more. Attendees are encouraged to engage with presenting students who will be standing by to answer questions, discuss concept and execution, and gather feedback.
The showcase is the work of more than 40 students with widely varied backgrounds and interests who are exhibiting an eclectic range of work, from virtual concert venues and historical video games to 3D animated music videos and sonified music. The pieces explore a variety of intersections of computation and the arts.
Senior creative computation major Nikita Kulkarni will be contributing an animated dance video for her showcase project. "My project is very important to me because it encompasses a part of my culture and identity that I don't think a lot of people know about me," she says. Kulkarni has studied classical Indian dance since she was five years old, and she hopes her project can help people appreciate the beauty of this style of dance as an art form. "My concept revolves around the interaction between dancers and their environment. For me specifically, I'm splitting my dance piece into three parts to create animation emphasizing the impact of my interactions with the music, motion and environment," she explains.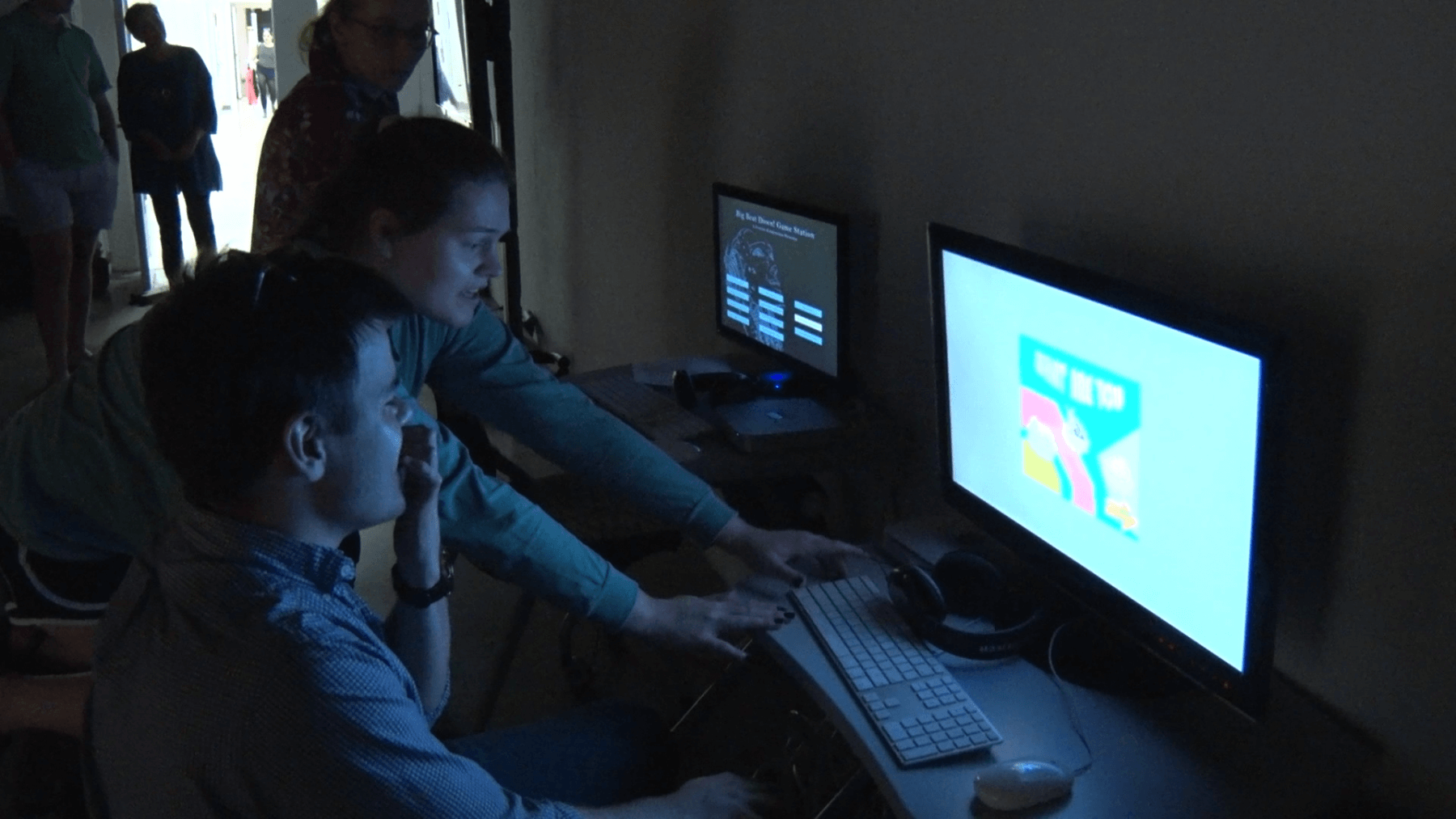 Creative computing offers students the opportunity to become adept in a number of immersive web technologies, and gives them a basis to understand and work with a variety of digital software solutions. It helps them build a practical foundation for work as members of a creative team and enables them to acquire skills in new programs as needed in order to solve problems creatively.
Synthesizing their knowledge gained in computation and creative practice, the C3 showcase offers students the opportunity to holistically exhibit everything they have learned in a way that is meaningful to who they are as students and soon-to-be graduates. "The showcase is a time where students can have the creative freedom to express their love for code as well as art in their own unique way," Kulkarni says. It is also a presentation for which students hone their professional knowledge and skill in preparation for showing their work and engaging in critique. Students will present their work in meet-the-artist and demo sessions in the gallery, hallway and lobby, and capstone students will give short talks in the Doolin Gallery.
The C3 faculty and students are delighted to have this chance to share the projects they've been hard at work on this year!