Former Field Artillery Expert in the 101st Airborne Reaches for New Heights with an Online MBA from SMU Cox
Meet Bobby Panchisin, first-year Online MBA student at the SMU Cox School of Business.
This blog post was originally published in June 2020, and was revised May 2023.
Meet Bobby Panchisin, first-year Online MBA student at the SMU Cox School of Business. Prior to coming to SMU, Bobby served in the highly sought-after 101st Airborne. Bobby spent time stationed in Nashville and Oklahoma and deployed in Kandahar, Afghanistan in 2016. Today, Bobby has enrolled in the SMU Cox OMBA program to expand his skill set and complement the work he does for Gartner, the global research and advisory firm dedicated to helping business leaders decrease expenses and mitigate risk.
What brought you to the SMU Cox Online MBA program?
After I served, I went to work and eventually found my way to Gartner. Getting my MBA was always something on my mind. Part of me was torn between 'Hey, do I, when I get out of the service, do I go full time into an MBA program? Do I go to work? Do I go to work and do an MBA at night?' Being 28 years old, I figured I needed some more work experience. After a few months at Gartner, I found myself sitting there, listening to these very impressive people talk about long-term strategies and how they're optimizing, transforming, and growing their business, it became apparent to me that I needed to do some professional development outside my work to enhance my abilities. Being in Dallas, everyone knows SMU. The brand is so strong in the city. SMU Cox is known as a top institution for Veterans pursuing an MBA. It has a reputation for developing data-driven leaders and that matched what I was looking for: I wanted a school that had a strong network in the region and in the state. And really, that was what stuck out to me the most, you know: they are leaders in the city of Dallas looking to make it a better place. And it all just kind of fit for me.
What have the highlights of the SMU Cox Online MBA program been so far?
So the first class I took was Data Analytics, and we're sitting there, working on algorithms and other topics that have relevance to me in real time. Since I started the program, week after week, there's always something I'm learning that I'm taking into my work with me, whether it be accounting and how we can come up with creative solutions to help financing. Even in Econ, we're talking about how the COVID-19 pandemic has affected, or impacted the workforce and I have a lot of hospitality clients who care tremendously about what their long term trajectory looks like. So being able to have those conversations on Tuesday and Thursday nights then interact with people at work and bring them that knowledge has been a huge plus. At SMU Cox, our students are awesome. -Many of them are already business leaders in their own right and joined the program to become even more effective in their roles; being able to hear what they're talking about and how what we are learning connects to their specific industry is fascinating. It's just a melting pot of knowledge that makes you stronger for being part of it. And then, on top of that, the Online MBA program at SMU Cox goes out of its way to feel inclusive rather than separate students. It's all one program: whether you're in an on-campus program or you're an Online MBA student, everyone is treated as part of the same club. For me, that's important because if you're investing in your education you want to feel that you're a part of the greater organization, not just an outlier.
OMBA Student Bobby Panchisin in the 101st Airborne
What is it like earning a master's degree through an online program?
It's unreal. What I really appreciate about the Online program is that it was clearly designed to be taught online. You have the in-class part of the lectures, where you're having a discussion on the material, materials that have been provided beforehand over the digital platform. This allows you to review topics before you hear a lecture on them. To be honest, I've never learned so well in my life because the format allows me to learn at my own pace. At the same time, the material is so relevant: it isn't five or ten years old, it's right now. You're looking at recent case studies. It's a lot of reading, a lot of your own prep work. And that's the biggest thing with an MBA program: building the calendar around your time. Ultimately, I'm thoroughly impressed with how SMU Cox has structured the Online program to fit into the lives of busy, working professionals, and how it mirrors the full time program on-campus experience.
101st Airborne Officer, Bobby Panchisin
How would you describe the sense of community that exists for Online students?
I literally text my classmates all the time. We do a lot of group projects together. Even outside of that, people want to get together. Prior to COVID-19, my classmates and I were getting together for happy hours and trying to meet up for events around the city.
How have the skills you fostered during your time in the Army helped you while earning your MBA?
Serving teaches you how to work with others. In the Army, you're constantly learning about leadership. And you have to learn to take on a lot of issues and situations that you're not prepared for as a young, 20-something, situations that will shape the person you become. You take what you know when you try to make the best decision at the time. If you're the officer in charge, you're the one making the decision, and you go seek out advice, then you execute.

The Online MBA took my past experiences and scar tissue from my time serving our country and built on that. Being able to bring experiences from what I've learned at a young age, and then being able to talk to someone in a business context, a person who might have a finance background, I learn that they're having problems with people or facing this business challenge and, much like myself in the Army, they're doing their best to figure out.

It's been nice to blend the two experiences together, to take my military experience and figure out how I can work it into a business setting, and then apply it to my current job. For me, it's awesome because what I've learned in my military experience and what I'm hoping to accomplish, my professional objectives, they regularly gel with one another. Coming to SMU Cox, I've found the OMBA program offers the tools and learning to help get me closer to achieving those objectives.
What is your advice for a serviceperson who is considering earning a graduate degree like an MBA, but is on the fence?
For me, I was one of those people on the fence. I was one of the biggest skeptics coming out of the Army and I originally didn't see the benefit of an additional degree. I thought that the skills I had were good enough to run into the business world and be successful. And I was ready to start running. What I realized is, there's a lot of impressive people out there, and an MBA, it really opens you up to a network of situations and cases that can teach you how to solve business problems. For me, the Online MBA has taken the blinders off. To anyone who's getting out of the service, I would say this: the SMU Cox Online MBA really helps you develop yourself professionally to be that leader you want to be in the business world. It's tough because when you get into a business, no one's going to tell you how to do it like the military does. In the military, it's very defined, like 'Hey! Do this and you will be promoted tomorrow." In the real world, it's up to you to seek out how to gain that advantage to keep moving up. Pursuing an Online MBA has done wonders for me. I'm the biggest proponent of it and I'm very happy; I wish I would have done it even sooner.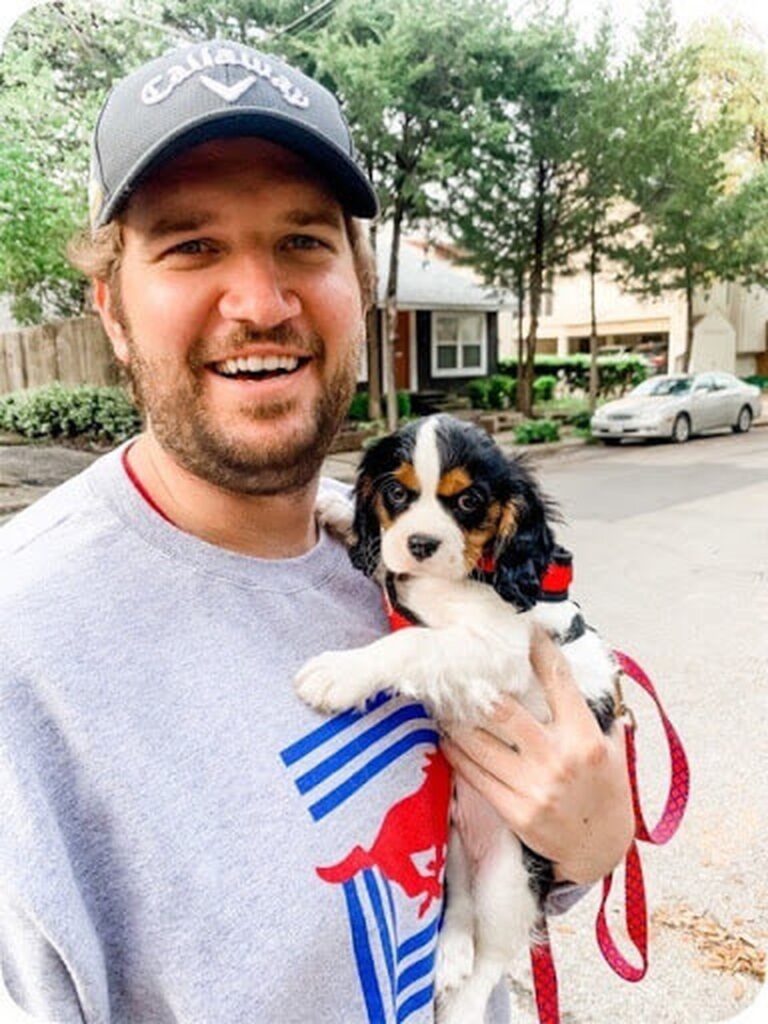 OMBA student and Army veteran Bobby Panchisin
An Online MBA from the SMU Cox School of Business can help you become more of an asset in your current role or enable you to pivot your career and professional trajectory. If you're thinking about earning your Online MBA from SMU Cox, apply here today.
»